Established over 140 years ago in 1879, Our Lady's Hospice & Care Services is a 200-bed facility that provides specialist care for those with a wide range of needs from rehabilitation to end-of-life care.  Just over 600 staff and 330 volunteers work with residents, patients and their families at a most difficult time in their lives. Their focus is to improve and enhance quality of life and to enable their patients to live as independently as possible with comfort, dignity and peace of mind. Care is provided both on-site in Harold's Cross and Blackrock Hospices as well as in people's own homes across south Dublin and north Wicklow, a catchment area of almost 1 million people. In 2019, care was provided to over 4,000 patients and their families and their team also provided over 11,000 specialist palliative homecare visits to patients in their own homes. In 2020, Our Lady's Hospice & Care Services will open a third hospice site – a 15 bed hospice in Wicklow.
As people are now living longer and have more complex palliative healthcare care needs, end of life professionals must provide even more specialist facilities and services of the highest quality to meet these critical requirements. In response to growing demand, in 2015, Our Lady's Hospice & Care Services began the most ambitious project in their organisation's history; the complete redevelopment of their out-dated and predominantly four bedded specialist palliative care unit in Harold's Cross. The construction of 36 single en-suite state-of-the-art specialist palliative bedrooms began in 2016 and the unit was officially opened by An Taoiseach Leo Varadkar in early 2018. The new unit has transformed how the team deliver person centred care and 100% of the building costs, or €13.6 million, were funded through the generosity of fundraising and without donors this new unit would not have been possible.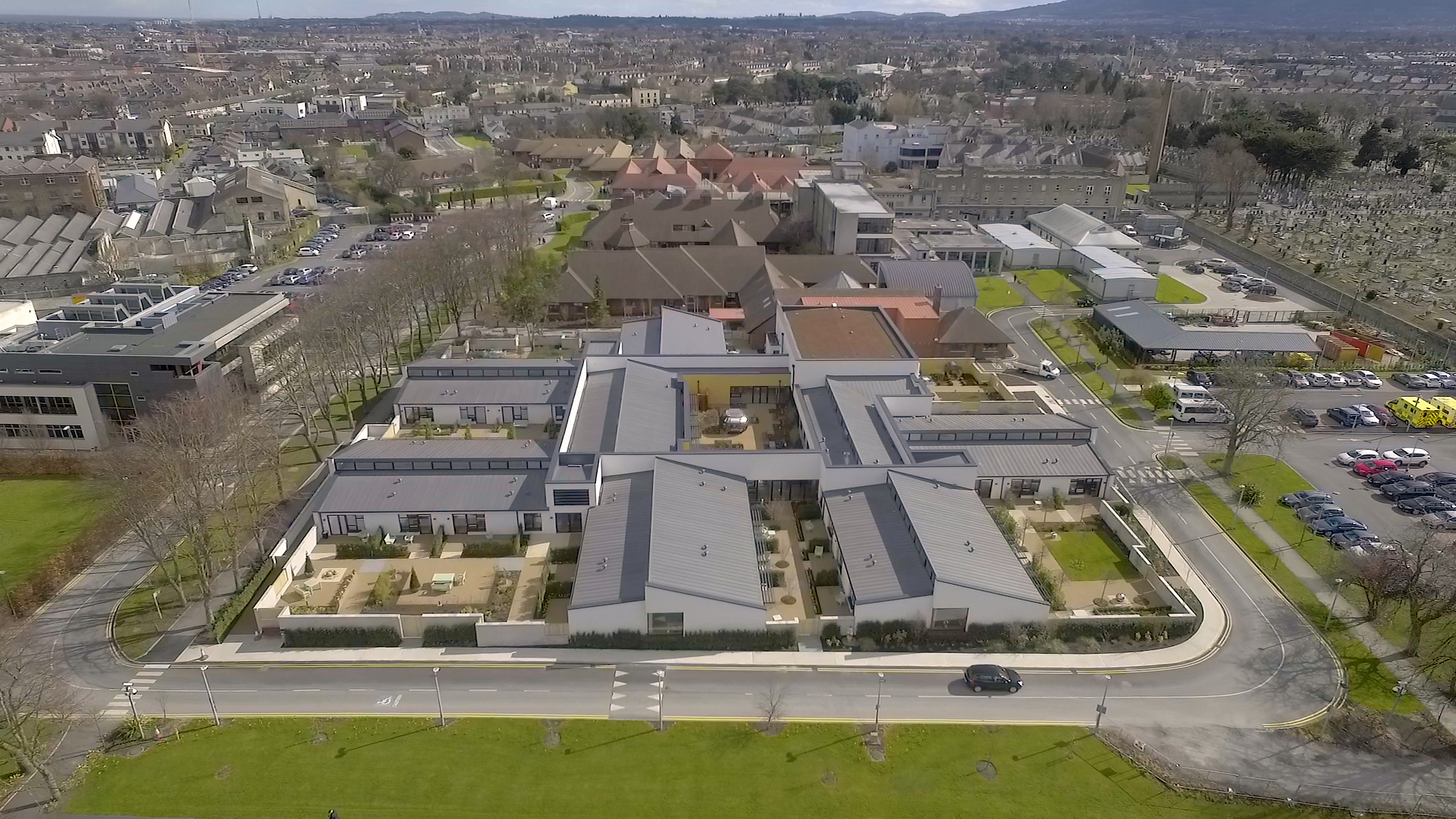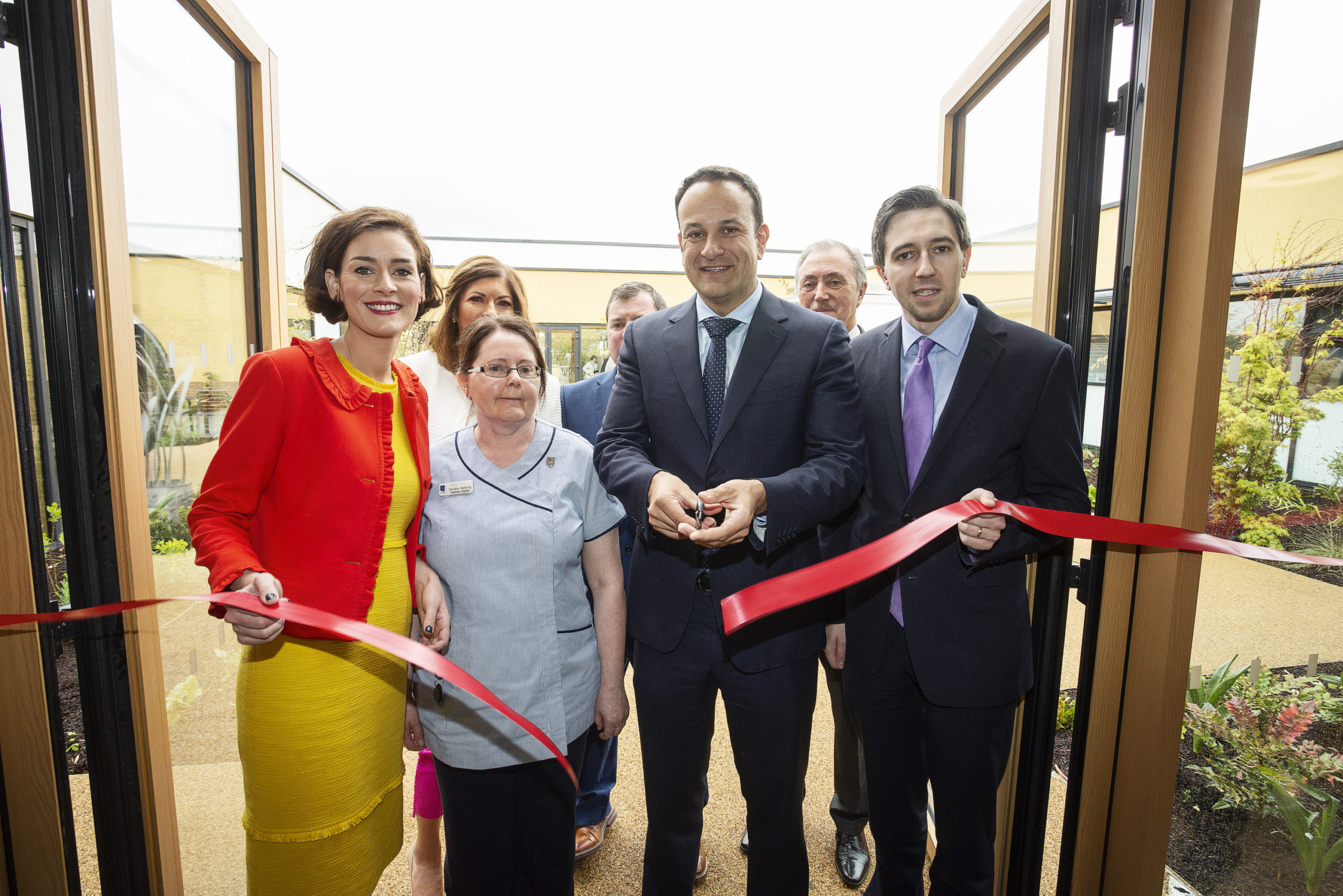 Speaking at the official open of the new unit, An Taoiseach Leo Varadkar, said; "At a time when we are all living longer it is vital that we provide the best support to people as they become frail or face illness.  The Hospice supports people during these times and works with patients and their families to celebrate life and ensure their dignity and comfort. This new purpose-built facility, which has been developed in close consultation with patients and staff, will provide a sanctuary for those who need care and support, as well as providing a peaceful environment for their families."
The redevelopment in Harold's Cross is just the first phase in Our Lady's Hospice & Care Services' progressive vision to meet growing demand and anticipated future needs. In mid-2020, Our Lady's Hospice & Care Services will open their third hospice site, a 15 bed unit in Magheramore in Wicklow. This will be the first specialist palliative care facility in the county. Towards the end of 2020, Our Lady's Hospice & Care Services also plan to commence the complete refurbishment of the 12 single specialist Palliative Care bedrooms in Blackrock Hospice emulating the quality now present in Harold's Cross. The refurbishment is planned to start towards the end of the year and will be funded through fundraising. These progressive developments will form the basis of their specialist community services over the coming decades.