Marymount unveiled a commemorative sculpture to mark 2020 as its 150th year of service. Entitled 'On Life's Journey' and sculpted by artist Helen Sinclair the piece has been erected at the entrance to the Marymount building and is a symbol of hope and light as it centers on an individual's life cycle.
Speaking at the launch: Sarah McCloskey, Marymount CEO said:
"We are honored to unveil this sculpture today to mark 2020 as our 150th year of service. It is an equally impressive and humbling moment to mark 150 years of providing much needed palliative and elderly care services to the people of Cork and beyond. We have a huge legacy from our founding Sisters of Charity and Dr Patrick Murphy who, alongside the people of Cork, funded our original building in Cork City, to the many individuals and companies of today's Cork that continue to support Marymount in so many different ways.
"Marymount has been an important part of so many people's lives across many generations. We are part of the history of Cork and part of its future too. A lot has changed since our initial services opened – from medical practices to access to health information to our physical building. However, what remains is the ethos and vision of Marymount – we continue to strive to provide exceptional care to the dependent older person and for those with life limiting illness.  And we continue to work with each person, each family with dignity compassion and respect. These essential elements have remained a constant throughout our 150 years.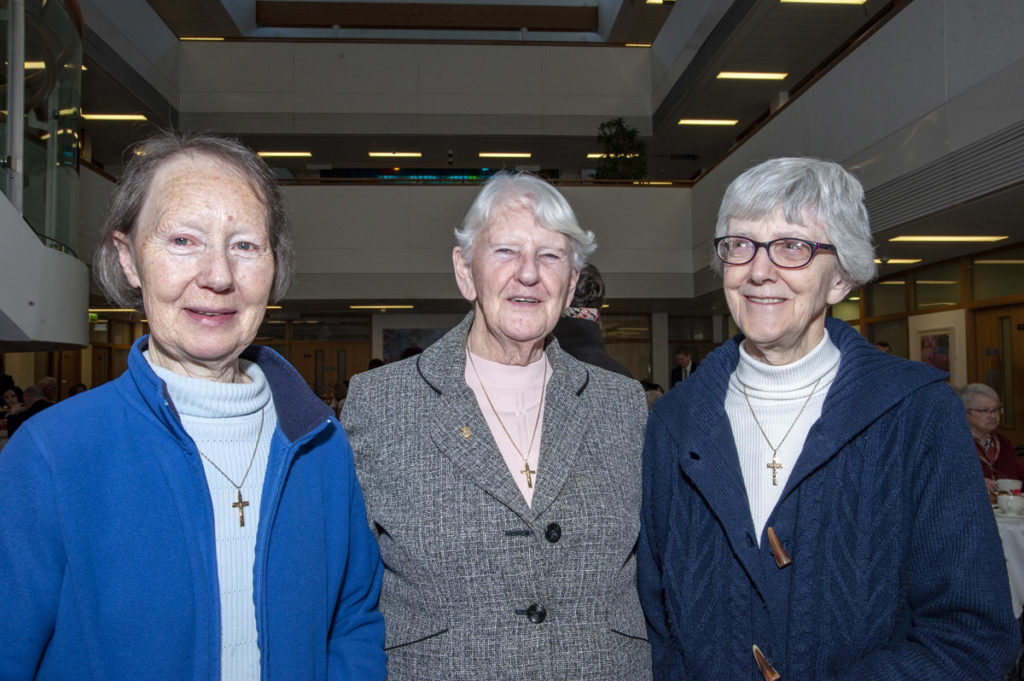 To make the launch day extra special for patients in Marymount the River Lee Hotel group held an afternoon tea for patients and staff. 2020 will also be a bumper year for Marymount fundraising with many events and campaigns scheduled to support the 150th year.
"We could not do the work we do alone," explains Dr McCloskey. "On behalf of Marymount, I am so thankful to everyone who has supported us in any way and who continues to do so. Fundraising is part of the lifeblood of Marymount – from donations of money and services to get the original building opened in 1870 to the remarkable €26 million fundraised by the Friends of Marymount to ensure this building in Curraheen opened in 2011.
"Each year we need to raise €3.5 million to deliver our current level of services and to enable us to continue to grow.  The numbers of people accessing our services has doubled in the last decade and we will continue to strive to reach more families and to develop our education/ research institute.

Each year the people and community of Cork step up and help us to do this. We are so grateful to you all and we hope to see you at some of our 150 years events this year."
To get involved in 2020 you can do so by running an event to mark 150 years of our service in Cork, or by sponsoring one of our planned projects/events. You can contact our fundraising team at 021 4501201 or email fundraising@marymount.ie.
A full schedule of Marymount events for its 150th Year including an International Palliative Care Conference on 8 & 9th October is available on www.marymount.ie.